St. Petersburg Coastal and Marine Science Center
Data Release
Distribution of Benthic Habitats at Crocker Reef, Florida, 2014
By David G. Zawada, Kristin H. Netchy, Jessica P. Resnick
Summary
The distribution of benthic habitats for a 1-km x 1-km area around Crocker Reef in the Florida Key is based upon underwater digital images of the seafloor collected June 24-25, 2014. The imagery was collected using the USGS shallow Along-Track Reef Imaging System (sATRIS), a boat-based, pole-mounted sensor package for mapping shallow-water benthic environments. The polygons contained in this shapefile represent the 4 general habitat types found at Crocker Reef: hardbottom, rubble, sand, and seagrass.
For further information regarding data collection methods refer to DOI: 10.2112/JCOASTRES-D-12-00078.1
The shallow ATRIS imagery is available in USGS data release http://dx.doi.org/10.5066/F7SF2T9Z
Data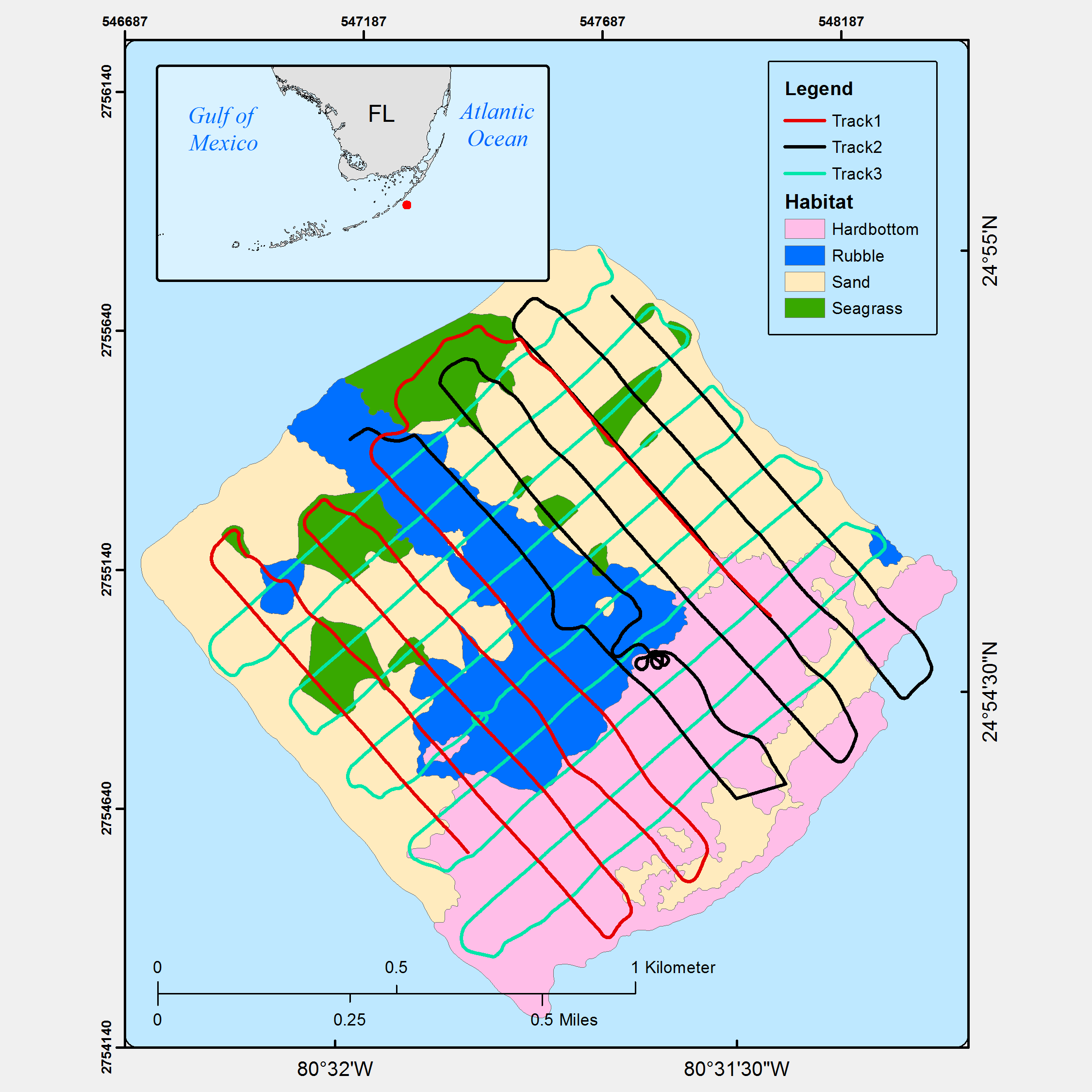 Figure 1. Plot of the polygons contained in this data release representing the distribution of habitats found at Crocker Reef. Colored lines indicate the ATRIS track lines followed during image acquisition.
Suggested Citation
Zawada, D.G., Netchy, K.H., Resnick, J.P., 2016, Distribution of Benthic Habitats at Crocker Reef, Florida, 2014: U.S. Geological Survey data release, http://dx.doi.org/10.5066/F77942T0.