St. Petersburg Coastal and Marine Science Center
Data Release
Coastal Geophysical Data Collected in 2016 Nearshore Cape Canaveral, Florida
By Noreen A. Buster,1 Jennifer L. Miselis,1 Shinobu Okano,2 Paul T. Gayes,2 and Jenna C. Hill2
1U.S. Geological Survey, St. Petersburg Coastal and Marine Science Center, St. Petersburg, Florida
2Coastal Carolina University, Center for Marine and Wetland Studies, Conway, South Carolina
Summary
Geophysical data including multibeam bathymetry and backscatter, side scan sonar, and chirp subbottom were collected by Coastal Carolina University (CCU) Center for Marine and Wetland Studies (CMWS), Conway, South Carolina, in June 2016 in collaboration with the U.S. Geological Survey (USGS) St. Petersburg Coastal and Marine Science Center (SPCMSC) in the nearshore environment of Cape Canaveral, Florida. The goal of the effort was to broadly characterize the geology of the shelf to identify spatial linkages with previously measured coastal change and bathymetric variability (https://pubs.er.usgs.gov/publication/ofr20151180). This USGS Data Release includes the: 1) processed elevation point data (xyz) and digital elevation model (DEM), 2) processed images of backscatter and side scan sonar (SSS), and 3) chirp subbottom profile data (segy and jpg). For further information regarding data collection and/or processing please see the metadata associated with this data release.
Data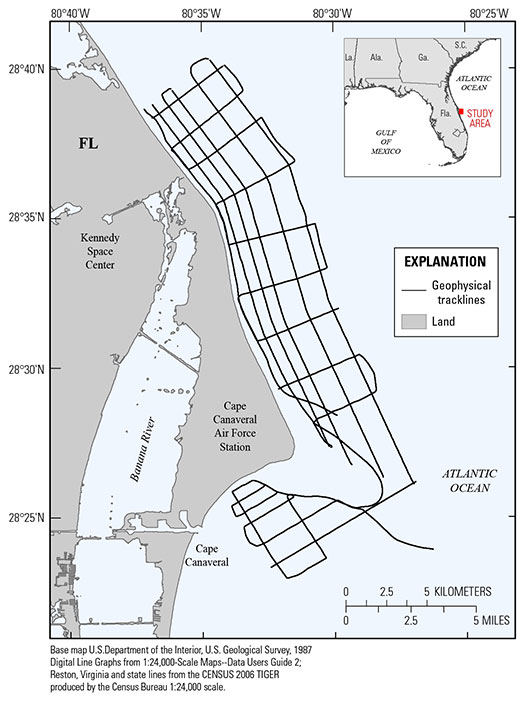 Figure 1. Location map with Coastal Carolina University 2016 geophysical tracklines.
Suggested Citation
Buster, N.A., Miselis, J.L., Okano, S., Gayes, P.T., Hill, J.C., 2017, Coastal geophysical data collected in 2016 nearshore Cape Canaveral, Florida: U.S. Geological Survey data release, https://doi.org/10.5066/F7833Q8J.