St. Petersburg Coastal and Marine Science Center
Data Release
Acidification and Increasing CO2 Flux Associated with Five, Springs Coast, Florida Springs (1991-2014)
By Kira Barrera and Lisa Robbins
Summary
Scientists from the South West Florida Management District (SWFWMD) acquired and analyzed over 20 years of seasonally-sampled hydrochemical data from five first-order-magnitude (springs that discharge 2.83 m3 s-1 or more) coastal springs located in west-central Florida. These data were subsequently obtained by the U.S. Geological Survey (USGS) for further analyses and interpretation. The spring study sites (Chassahowitzka, Homosassa, Kings Bay, Rainbow, and Weeki Wachee), which are fed by the Floridan Aquifer system and discharge into the Gulf of Mexico were investigated to identify temporal and spatial trends of pH, alkalinity, partial pressure of carbon dioxide (pCO2) and CO2 flux.
Data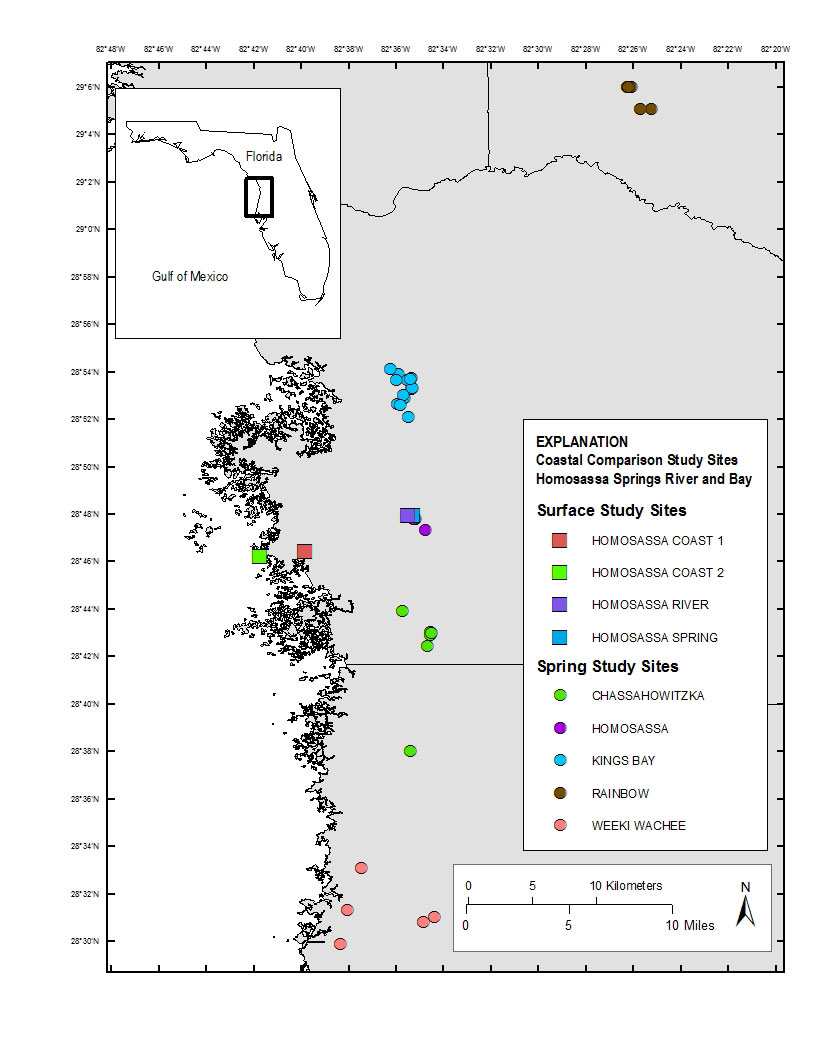 Figure 1. Study area, Florida Springs Coast, and locations of spring groups and study sites, including the locations of coastal comparison study sites for Homosassa Springs, River, and Bay (Coast 1 and Coast 2).
Suggested Citation
Barrera, K. and Robbins L.L., 2017, Acidification and Increasing CO2 Flux Associated with Five, Springs Coast, Florida Springs (1991-2014): U.S. Geological Survey data release, https://doi.org/10.5066/F7WW7FVW.